Daria Dzurik's Dispatch From St. Lucia
Thanks to the support of Positive Vibrations Foundation, I had the remarkable opportunity to travel to St. Lucia to perform with the Laborie Steel Pan Project as they competed to remain reigning champions of Panorama during this year's Carnival season.
Actual footage of me after getting the green light
For those unfamiliar with Panorama (no, it's not the music festival going on in NYC …this one is far cooler), its a steelband competition in which bands from different regions of the country play challenging music in the style of soca and calypso. The bands are not only comprised of steel pan players, but also musicians who play in the 'Engine Room'--a small percussion group within the band that provides the groove, energy and controls the tempo. The winners get respect, bragging rights, and cash prizes. Players in the top bands are outstanding performers and make the beastly music seem easy to play, but beyond the surface, there is a tremendous amount of hard work with months of practice, love, energy. While preparing for and performing in Panorama, band members foster relationships with one another and rehearsals become an important and positive way local communities become united. While Panorama started in Trinidad, there are a few different ones in other countries. This one was in St. Lucia, and a few players from Trinidad's Silver Stars, along with their Drill Master (yes that's a job/thing/person/position) came over to work with the band, too, in addition to players from around the United States.
In music (as Americans) when we think of the work behind music we hear, we generally think of the songwriter, singer, instrumentalist, and maybe producer. When you're listening to a jazz orchestra for example, do you ever stop to think "who is the arranger for this piece?" No, you don't. (Not many people do in the states, unless you're Emily Fredrickson). While this may seem like a "behind the scenes job," with Panorama, everyone wants to know who the arranger is, just like tween girls want to know who the guy is behind Taylor Swift's new song.
The arranger has the arduous task of picking a popular tune, orchestrating it for all the different pan parts, and adding their own sauce to it to make it interesting and flashy, but in a tasteful way. This is a huge part of the judging process. The scoring criteria includes: interpretation (15 points - accuracy of execution of original melody), melodic development (35 points - the arranger's alternative melody over the harmonic progression), motivic development (30 points - modification of recognizable fragments of the melody), and use of nuances (20 points - dynamics, triplets, trills, other embellishments). For all you theory nerds, we're talking chromatic runs, climbing diminished inversions between 6 parts, whole tone riffs, multiple key changes all at a quarter note = 152, and a dash of choreography in our 8 minute long piece.
Yes, you already know they dabbed on em in their choreo.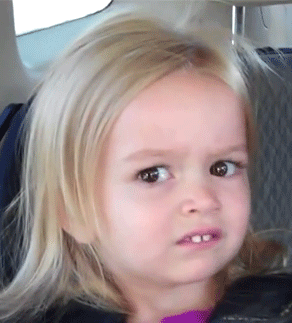 If you're not hip on music theory, bare with me.
If you're not hip on the dab, I can't help you.
Andrius Edwide was the arranger for the Laborie Steel Band this year. At only 19, he is an arranging beast and has been working closely with composer Andy Narell (who also very generously allowed a few of the international players to crash at his Laborie home). Andrius's musical prowess was described to me by a colleague as, "a star waiting to fall from the sky." Dibs on that for a song lyric. 
I met him when we played in Trinidad the previous year with Birdsong Steel Orchestra. Trinidad and Tobago is the Mecca of all Panorama competitions, since TnT is the birthplace of pan. I could also go on about my experience there, but that'll have to be saved for another post. St. Lucia's Panorama was quite different in scale, but both have a palpable energy that leave everyone hungry for more pan. I was excited to be on board to learn Andrius' arrangement of Invader's 2001 song "Beh Leh Lesh," which was the band's Panorama tune this year. Check it out below. Here's the original track, followed by a rehearsal run through of how it sounds with the Laborie Steel Band running it just before the competition.
You should be able to hear the melody line of the original tune and how it was arranged, then rearranged, then rearranged again in Laborie Steel Band's version. It's notable, too, that many of the Lucian pan players (and many in Trinidad and other places in the Caribbean) mostly learn by rote. In other words, they learn by watching and listening, rather than reading notes from sheet music. It's an impressive amount of notes to mentally log, but the rote learning process is a huge asset when it comes to making sure players all have the tune memorized.
When you realize learning by rote makes memorizing the whole song easier.
In the video above, you might notice some players of various heights. The majority of the band is very young, and like I mentioned earlier, it's a great outlet for people in the community, and that's including the younger guys. When they get out of school or work most of them head to the panyard to practice. It's a positive, creative, and amazing way to invest time, you can directly see the talent it yields. With a few of them, you can barely see their heads popping out above the pan, but their arms move across the instrument as quickly and fluidly as any of the older players. I spent the days before I left the states learning and memorizing the tune quickly, and was feeling confident, but after getting there I quickly noticed their speed was nearly doubled what I was doing, and with only days before the competition new embellishments were added to jazz up some sections.
Also me, coming into practice my first day, and then getting hit with a tempo of 150bpm.
Don't worry, I put in the time and practiced and figured it out by the end of the week. I learned heaps from everyone small and tall, and cannot wait to hear what this crew is going to sound like over the next few years. It was also an important reminder that you can always learn from others regardless of age, size, background, etc. etc. etc.
People in St. Lucia were lovely…everyone greets you with "Good Afternoon," "Good Morning," "You Ok," or "Irie." I got spoiled after just one week. After coming back in the states I found myself staring at people waiting for them to ask me how I was doing when I passed by.
It was surreal to walk (or hike, by my standards) to the panyard in the village, and along the way be able to pull a breakfast of mangoes and chenets off the trees when I passed in the morning. It reminded me of a healthy natural version of the Wonka Factory.  To add to the charm, everyone there is born ready to dance. I was a Carlton in a sea of Beyoncés. I need to up my training before jumping into the rest of carnival next time. 
This year (spoiler alert) the band made out with second place, which I still believe to be a win. I'm sure they'll come out swinging strong next year gunning for first, but I'm quite proud to have had the chance to throw down with these guys and hope to have the chance to do it again.
photos: Allyson Cabezas
Connect with Daria >
facebook.com/DariaAndTheHipDrops
instagram @hipdropdontstop
twitter @DariaDZ